Welcome to Rovin Net Internet Business Consulting
Since 1997 Rovin Net Internet Business Consulting has developed a reputation for personal service and cutting edge solutions. We create Internet Success Stories by helping companies prosper in any market or economic climate.
Rovin Net functions as a full service cloud technology provider. Our services include custom Internet business consulting, cloud database app development, disaster-proof virtual cloud networks for business, web development & hosting, and SEO & social media marketing with a strong forward looking commitment to Internet Content Technology.
Making our clients successful is our only agenda.
We create Internet Success Stories for our clients in the Web and Mobile space.
Our operational model has always focused on expert individual coaching and support, backed by amazing services and strategies. This model has allowed us — and our clients — to be successful over the years.
We've been here since the beginning,
quietly creating Internet Success Stories,
and we're still all over I.T.
We Develop Internet Success Stories for Clients
Ready to Start YOUR Internet SUCCESS STORY?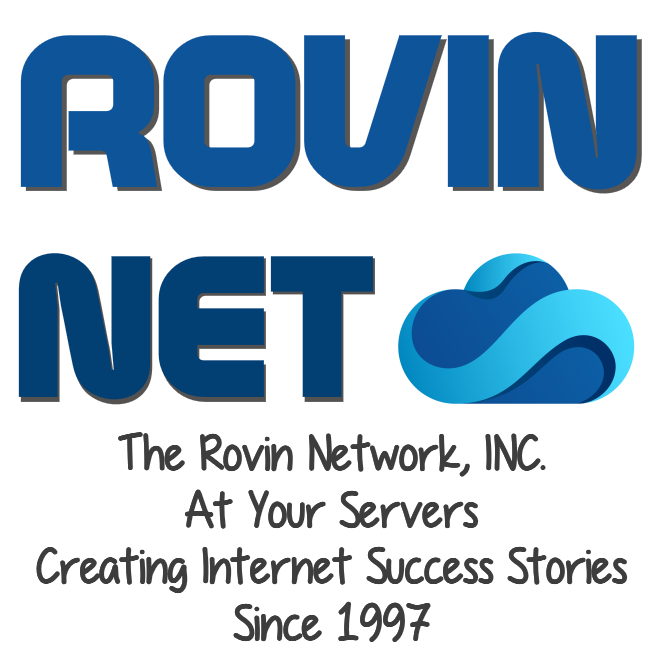 At Your Servers:
We help individuals become entrepreneurs.
We demystify the web and the cloud to help
businesses be more competitive & successful.
We leverage Rapid Stack Development &
Rapid Application Development for clients
to get their business up and running fast!
We leverage decades of research to provide
COMPLETE TURNKEY MARKETING
using a globally distributed workforce of experts.
Rovin Net delivers a Start-to-Finish road-map
to Internet Success that turns any concept into an
INTERNET SUCCESS STORY!
Drop us a line today for a free consultation!
We are eager to compete for your business.